About GREVESGROUP®
Home > About GREVESGROUP®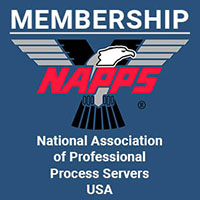 About Us
INDIAN PROCESS SERVERS is a process serving division of Greves Protection Management Pvt. Ltd., India (GREVESGROUP®), which only deals with the process services in all over India. We've trained and specialized Process Servers in India, which is capable in Process Serving of all kind of legal papers or judicial documents anywhere in India. Read more about us
About GREVESGROUP®
GREVESGROUP®, the Combination of Greves Protection Management Private Limited, New Delhi-India, Greves International Limited, Hong Kong and Greves Verification Solutions DWC LLC, Dubai - United Arab Emirates, was started in 1993 as a professional Private Investigation and Corporate Risk Protection Firm and is now one of the promising names in Private Investigation Field. One of the uniqueness of GREVESGROUP® is the specific specialized independent divisions for handling different kinds of private investigation and intelligence services with a centralized inner Bond, which can be grouped as:
Corporate Risk Investigations
Corporate Due Diligence Investigations
Intellectual Property Rights Investigation & Protection Services
Verification & Background Check
Skip Tracing Services
Process Services
Other Specialized Investigations
Awareness Campaigns
GREVESGROUP® Companies are members of prestigious Private Investigative Associations of the world which include International Trademark Association(INTA), USA, National Association of professional Process Servers(NAPPS), USA, National Association of Professional Background Screeners(NAPBS), USA, International Association of Legal Research and Investigators(IALRI), The International AntiCounterfeiting Coalition Inc., (IACC), Global Association of Risk Professionals (GARP), ASIS International: Advancing Security Worldwide and Society for Human Resource Management (SHRM).

For any kind of inquiry pertaining to our private investigation and intelligence services and also according to your requirement respectively, please contact us on [email protected].