What We Need
Home > What We Need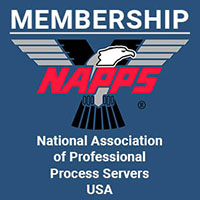 About Us
INDIAN PROCESS SERVERS is a process serving division of Greves Protection Management Pvt. Ltd., India (GREVESGROUP®), which only deals with the process services in all over India. We've trained and specialized Process Servers in India, which is capable in Process Serving of all kind of legal papers or judicial documents anywhere in India. Read more about us
What we will required to serve your documents
If sending via email: a PDF version of the documents.
If sending via Courier, mail, or similar:

1 copy

(send it to our New Delhi Address) of the documents to be served.
(Note: Original documents are not required for above mentioned methods.)
As India is one of the signatories of The Hague Convention, and according to this convention, all the countries who have signed this convention, can take up overseas process service in different signatories states without using diplomatic or consular channel for sending judicial or extrajudicial documents on civil or commercial matters and the Indian process servers department of GrevesGroup always offers the benefit the power to all clients by providing personal process services under Haque convention in India. The clients only need to send 2 sets of original documents along with USM-94 FORM. Click to know more about The Hague Convention.
A letter of instructions & guidelines for advising us the defendant's name and photograph(for divorce cases, if possible), service address and requested method of service.
If you are not sure about the address, we provide the skip tracing services of the addresses and defendants. This will entail additionally fee.
Why should you choose Indian Process Servers
We have extensive network all over INDIA to get your documents delivered at right place and in stipulated time.
We deliver all kinds of legal documents even if the address is not sure and also perform skip tracing services and verification services if needed.
All our process servers are well trained and completely familiar with all the locations according to their locale respectively to avoid any kind delay and interruption in the process in a professional manner.
We furnish notarized Affidavits and the statements are drafted internally by our legally-trained staff to ensure that the content and format thereof comply with all current legislative requirements.