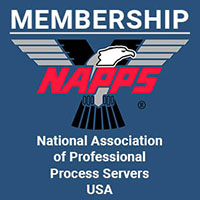 About Us
INDIAN PROCESS SERVERS is a process serving division of Greves Protection Management Pvt. Ltd., India (GREVESGROUP®), which only deals with the process services in all over India. We've trained and specialized Process Servers in India, which is capable in Process Serving of all kind of legal papers or judicial documents anywhere in India. Read more about us
Our Services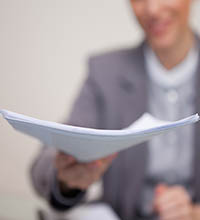 About Indian Process Servers
INDIAN PROCESS SERVERS is a process serving division of Greves Protection Management Pvt. Ltd., India (GREVESGROUP®), which only deals with the process services in all over INDIA. It is a specialized Process Serving Division in India, which is equipped with the of process servers who possess first hand training in Process Serving of all kind of legal papers or judicial documents anywhere in INDIA. Adding to this, the experience of two decades and accessibility to a vast database of locations, our process servers are able to serve the documents to the right hands even if the address is not confirmed. In this context and as per the case demands, other divisions of GREVESGROUP® like Skip Tracing and Verifications Departments are joining hands with Indian Process Servers to offer the clients its exclusive services which can be generalized as:
Serving Commercial Papers in India

We serve all kind of commercial papers which is related with big corporations and helpful to those who need mediation support.

Serving Corporate Litigation Papers in India

We serve litigation papers in such a way which is usually related with non-controversial process serving.

Serving Subpoena in India

We serve subpoena on behalf of our all kind of clients who needs to serve subpoena ad testificandum, subpoena duces tecum.

Serving Summons in India

We serve all kind of legal documents to the subject which are issued by court along non-controversial manner.

Serving Complaints in India

We serve all kind of complaints to support all kind of legal issues even in police stations/courts and also served as complainant in some matters.

Serving Petitions in India

We also serve and put petitions on behalf of our many clients who doesn't want to reveal their identity.

Serving Divorce Papers in India

We serve divorce papers in all parts of India in a stipulated time and under the professional manner also in the sensitive matters.

Serving Papers related to Child Custody in India

We offer the service for the child custody case with the aim to provide the court custody to the innocents and delicate mind of our existing society.

Serving all types of Judicial and Extra Judicial documents related to civil and commercial matters in India

We have been providing the comprehensive assistance in the civil and commercial matters by submitting the legal documents so the client get up to date legal helps.

Skip Tracing Service

We provide the service of skip tracing and verification wherever the address is not sure and known.
We serve all kinds of above mentioned documents in all over INDIA including all major ans minor cities. Our memberships and collaboration with various associations are making us more reliable pertaining to our services such organizations includes: International Trademark Association(INTA), USA, National Association of professional Process Servers(NAPPS), USA, National Association of Professional Background Screeners(NAPBS), USA, International Association of Legal Research and Investigators(IALRI), The International AntiCounterfeiting Coalition Inc., (IACC), Global Association of Risk Professionals (GARP), ASIS International: Advancing Security Worldwide, Society for Human Resource Management (SHRM).

For rendering our process service in India, we have gathered an excellent team in all over India who deals with each enquiry with a discreet, sensitive and understanding manner. Our process servers in India ensures you the swift results and we accomplish each assignment with fine skill, complete confidentiality and offer the highest order of professionalism. For your any requirement regarding any kind of documents to be served, kindly contact us on [email protected].