Our Services
Home > Our Services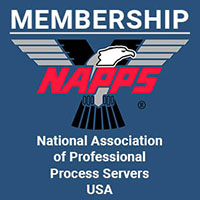 About Us
INDIAN PROCESS SERVERS is a process serving division of Greves Protection Management Pvt. Ltd., India (GREVESGROUP®), which only deals with the process services in all over India. We've trained and specialized Process Servers in India, which is capable in Process Serving of all kind of legal papers or judicial documents anywhere in India. Read more about us
Our Services
Area Served
We serve Legal Papers and Documents in every Indian State, Union Territory, Town and Village in the including:
29 states of India - Andhra Pradesh, Arunachal Pradesh, Assam, Bihar, Chhattisgarh, Goa, Gujarat, Haryana, Himachal Pradesh, Jammu and Kashmir, Jharkhand, Karnataka, Kerala, Madhya Pradesh, Maharashtra, Manipur, Meghalaya, Mizoram, Nagaland, Odisha, Punjab, Rajasthan, Sikkim, Tamil Nadu, Telangana, Tripura, Uttar Pradesh, Uttarakhand, West Bengal.Our Reach to serve documents in India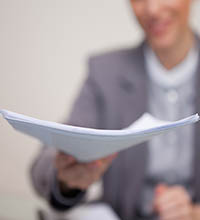 Our Process Service in India for Professional Matters
We, as the booming process service branch of GREVESGROUP® in India, is having the objective of offering the effective services of process in India and neighboring countries by giving the best prospects for handling the legal matter where it is mandatory to serve all kind of judicial or non-judicial documents to a respondent in the country.

We have the proficient team of experienced process servers in India who have the capability, caliber and knowledge for serving the legal papers and judicial documents of majority of clients like corporate houses, law firms, attorneys, businesses and other related entities who intends to get the trust and surety for the successful delivery of all legal or commercial documents people across India.

This is to tell you that Indian process servers services are some of the most reliable and trustworthy procedures provided by us for having the effectual litigation support in all regions where people wants to be sure for complete protection of their documents and privacy of information which is maintained with good trust that the information is safe in reliable hands. We utilize every opportunity to strengthen the faith in our process.

We are competent in providing the service of process through the Hague convention as well as personal process service. It is evident that process service through Hague convention is the safest method but it requires nearly three months' time for the completion of the service. On the other hand, the services offered through personal process server without Hague convention, are considered as faster process at reasonable rates. The service provided by our process servers takes only couple of weeks to complete the processes by avoiding the deferments.

We do have minimum requirements to complete the service of process by ensuring the availability of our process servers in all regions. It is due to inherent managerial quality and intelligence in our professionals which is effectively utilized in getting conversant with far off locations and understanding of existing laws and regulatory applies in the effective governance of the procedures. We have been trained to break all orthodox conception which hinders effective process services in India. We are confident in delivering ethical service throughout the country. We have been providing the good grounds to every organization, institution and other entity who are willing to receive the highly reliable professional process services at affordable rates. Our service includes:
Serving Subpoena in India
Serving Documents in India
Serving Judicial Papers in India
Bankruptcy or winding up petitions
Court Orders in India
Serving Petitions in India
Serving Summons, Complaints, Writs
Litigation, Issuing and filling at the court in India
Serving other judicial and extra judicial paper in civil and Business matters
All Insolvency Act related documents
Orders to Attend Court for Questioning
Injunction Orders in India
Suspended Committal Orders in India
Prohibited Steps Orders in India
Notice Seeking Possession & Possession Order
Freezing Order in India
Skip Tracing Service
This is to tell you all India is a signatory to the Hague Convention and we are conventionally giving the service of process both ways in India - One is through Hague Convention and other is Personal Process Service. We are not restricted to tricky situations which may affect our quality and reliability for serving the documents all over the places in India. For more information of the topic and any kind of assistance for taking process service in India, kindly contact us on [email protected].
Personal Process Servers in India
Personal Process Service is basically related with the documents which are related with personal or family matters such as divorce papers, child custody, alimony and others. Our wide database collection helps us to offer you services like Skip tracing and Verifications along with Process Service, in case of unknown locations or any other confusions. Our ethical concerns and trustworthiness keeps us so close to our clients as their Process Servers in India.
Personal Process Service in India
Serving Subpoena in India
Serving Petitions in India
Serving Child support custody in India
Serving Divorce Papers in India
Serving Summons, Complaints and Writs in India
Serving Family, Marriage, kid related documents
As India is a signatory to The Hague Convention; we offer two general methods of Process Service in India - Process Service under The Hague Convention in India and Personal Process Service in India. We serve all kind of documents in any situation of difficulty in a cost effective and time bound manner, with high degree of confidentiality and trustworthiness in order to increase the quality of service and to make whole process of serving documents in India. To obtain more information according to your requirement respectively, kindly contact us on [email protected].