Hague Service Convention
Home > Hague Service Convention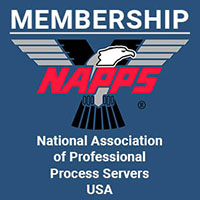 About Us
INDIAN PROCESS SERVERS is a process serving division of Greves Protection Management Pvt. Ltd., India (GREVESGROUP®), which only deals with the process services in all over India. We've trained and specialized Process Servers in India, which is capable in Process Serving of all kind of legal papers or judicial documents anywhere in India. Read more about us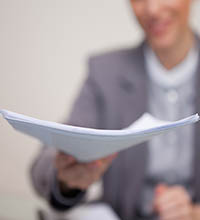 Process Service in India Under Hague Convention
"The Convention on the Service Abroad of Judicial and Extrajudicial Documents in Civil or Commercial Matters", which is commonly referred as "The Hague Service Convention" or simply "The Hague Convention", is a multilateral treaty signed by the members of 'The Hague Conference on Private International Law' on 15 November 1965 at The Hague, Netherlands, by which Process Service of documents related to civil or commercial matters can be done in between Signatory States without using any Consular or Diplomatic channels. It came into effect on 10 February 1969 with Ministry of Foreign Affairs of The Kingdom of Netherlands as the authorized Depositary. Until then the Process Service issues were dealing under Civil Procedure Convention 1905, signed in The Hague itself.

Process Service Procedures under The Hague Convention are simpler and faster than of Letters Rogatory. Each signatory state to The Hague Service Convention has to appoint a Central Authority to receive documents from a Judicial Officer of the other State where document is originating. After receiving, the Central Authority has to deliver the same to addressed person as per the norms of receiving states and then has to send a certificate of respondent/defendant to the Judicial Officer who made the request. Signatory States can conduct the process service through other methods also, according to the local rules. There is no prohibition for this under The Hague Convention. But there is some controversies regarding article 10(a) of the treaty, as it uses word "SEND", which creates confusion that whether paper can be served through mail or not. Other provisions of the Convention use words "SERVE" or "SERVICE". As of 16 January 2012, 65 States had ratified the Convention.

India ratified The Treaty on 23rd November 2006 with effective date 1 August 2007 with Ministry of Law and Justice as 'Central Authority' and with certain declarations such "as all requests for service of documents should be in English language or accompanied by an English translation" and "the service of judicial documents through diplomatic or consular channels will be limited to the nationals of the State in which the documents originate". India is opposing provisions of article 10(a) of the Convention.

Indian Process Servers Department of Greves Group offers Process Service under The Hague Convention in India along with Personal Process Service. In this case, unlike personal process service, two sets of original documents along with the form USM 94 need to be sent to our office. Till date, our agents under Indian Process Servers Department have successfully served numerous legal/judicial papers sent from The Hague Convention Signatory States to respondents in India.

For your any requirement regarding any kind of documents to be served, kindly contact us on [email protected].