Guntur Process Servers
Home > Guntur Process Servers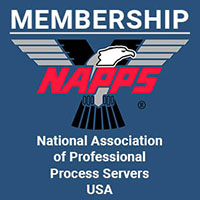 About Us
INDIAN PROCESS SERVERS is a process serving division of Greves Protection Management Pvt. Ltd., India (GREVESGROUP®), which only deals with the process services in all over India. We've trained and specialized Process Servers in India, which is capable in Process Serving of all kind of legal papers or judicial documents anywhere in India. Read more about us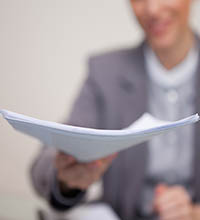 Process Server Services in Guntur
Guntur Process servers are recognized the best process servers who are doing the marvelous job of serving all kind of legal, personal and corporate documents in all part of Guntur and well established unit of INDIAN PROCESS SERVERS which is engaged in the service of the people to serve all kind of legal and other documents in India. The remarkable results of this unit are acknowledged through their consistent work process of serving the documents of all clients in Guntur. Even, we are reliable and superior in serving the documents of unknown clients or organization. This task is performed by Process Servers in Guntur by obtaining the location through internally drafted statements which are in accordance with existing legislative rules accepted throughout Indian. Our prime process services for professional matters are:
Serving Documents in Guntur
Serving Subpoena in Guntur
Serving Petitions in Guntur
Serving Summons, Complaints & Writs in Guntur
Bankruptcy or winding up petitions in Guntur
Litigation, Issuing & filling at the court in Guntur
Serving other judicial paper in civil and Business matter in Guntur
Injunction / Freezing Orders in Guntur
Suspended Committal Orders in Guntur
Prohibited Steps Orders in Guntur
Notice Seeking Possession & Possession Order in Guntur
Personal Process Service in Guntur
Serving Child support custody in Guntur
Serving Divorce Papers in Guntur
Serving Family, Marriage and kid related documents in Guntur
Skip tracing services in Guntur(where address is not confirmed or known)
Personal Process Services in Guntur
Our professional process servers have accessibility and approaches to swiftly carrying out the successful process service in all the areas of Guntur including Amaravati, Anupalem, Bapatla, Chandolu, Chebrolu, Chilakaluripet, Dharanikota, Gudavalli, Kanamarlapudi, Kotappakonda, Macherla, Mangalagiri, Morjampadu, Narasaraopet, New Guntur, Nizampatnam, Piduguralla, Ponnur, Rajavolu, Repalle, Rompicherla, Sattenapalli, Tenali, Tulluru, Vinukonda etc. For obtaining uninterrupted process service in any part of Guntur, kindly contact us on [email protected].